Nest Learning Thermostat: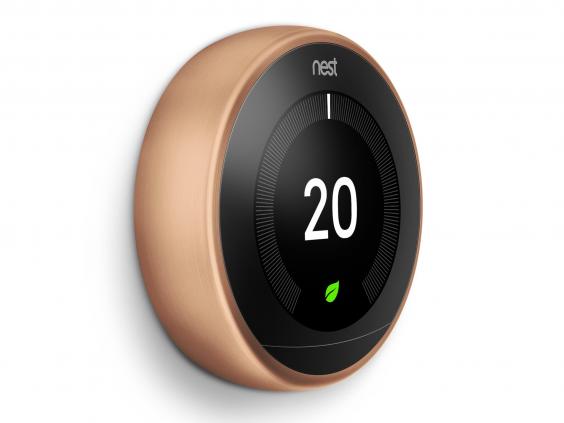 The handsome Nest comes in several anodised aluminium finishes and can be wall-mounted or placed on a portable stand (£29 extra). It talks wirelessly to your boiler and can control radiators and water heating. If the sensor realises you have left the house it switches to Away mode, to save energy, though you can also turn heating and water on or off remotely via your smartphone. The system gently encourages you to turn the heating down and emails you an energy summary each month. You can set a schedule, though for the first few days it notes when you turn the heating on and off and creates a suitable timetable automatically. Works with Google, Amazon. Installation by a Nest-approved agent is quick, simple and only adds £50 to the price. It doesn't work with every kind of heating but the website is pretty comprehensive and guides you through crucial details.
Elgato Eve Degree: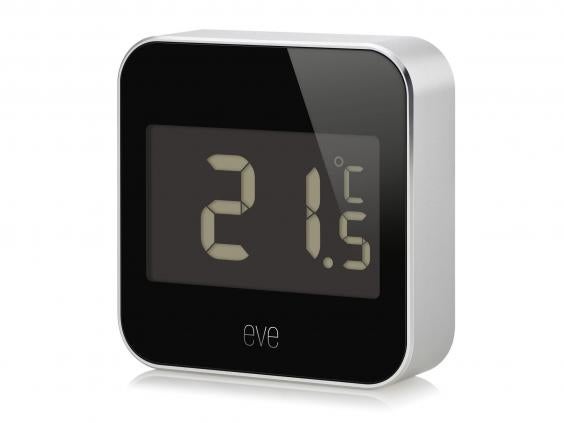 The new Eve Degree is an attractive, tiny weather sensor. It has an anodised aluminium case and is easy to set up: turn it on, download the Elgato Eve app and point your iPhone's camera (it's only compatible with HomeKit) at the code printed on the bottom. And you're done. The Degree has water-resistance so it can be placed outdoors or in. It measures humidity, temperature and atmospheric pressure. You can check the temperature and so on remotely by using the excellent Eve app or the Home app on Apple devices. Or just say, "Hey Siri, what's the temperature in the living room?" and your iPhone or Apple Watch can tell you. Works with HomeKit.
This informations is taken from: http://www.independent.co.uk/extras/indybest/gadgets-tech/best-smart-home-devices-security-system-hub-camera-tech-amazon-echo-google-home-nest-a6800731.html
Contact us: Phone: 619.497.9775
E-mail: [email protected]
Address: 2701 Midway Dr, San Diego, CA 92110